1909 S Lincoln Cent F12
The 1909-S Lincoln Cent is one of the five (5) coins dated 1909. This is one of the semi KEY coins of the Lincoln Series. Notice on the reverse image the wheat lines are all visible this indicates the fine grade. If they were very strong this would indicate very fine grade. The image below shows the "S" mint mark that is on this coin. It is typical of the mint mark on the 1909-S and 1909-SVDB. ProCoins has a paper linked on this web site entitled "1909-SVDB Lincoln Cent Info". It is located at the bottom of the web site. This will allow you to know more about the mint marks for the 1909-S and 1909-SVDB. The mint marks of both coins have the same characteristics.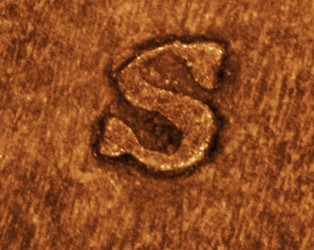 It appears that this item is out of stock.